The Miyazaki International Foundation offers 3 different types of classes for people who would like to learn Japanese.
・Japanese language classes (Nihongo kōza), where participants learn from teachers and textbooks ※Also available online!
・Japanese practice sessions (Nihongo renshūkai), where participants can learn any kind of Japanese they like from volunteers
・Local Japanese language classes (chīki nihongo kyōshitsu), where participants can learn Japanese through interacting with people who live in their local area.
We are also able to introduce people who are unable to make it to classes to volunteer Japanese teachers.
Click here for more information about volunteer matching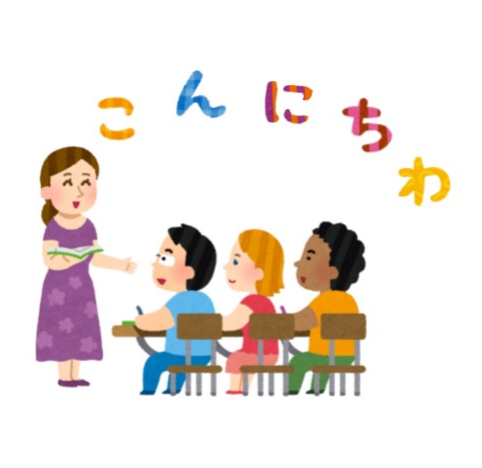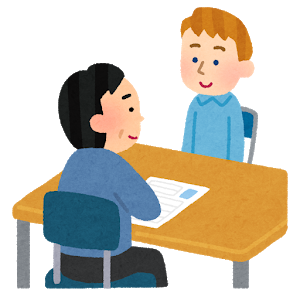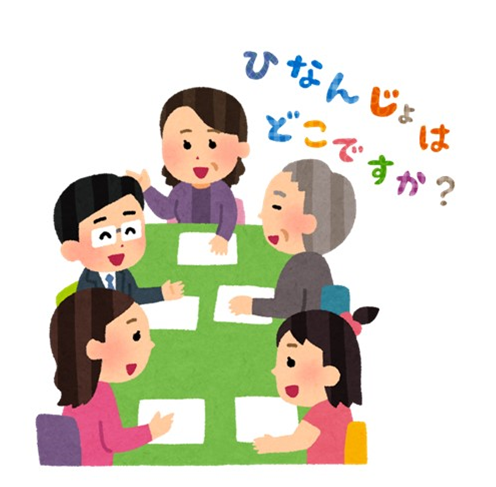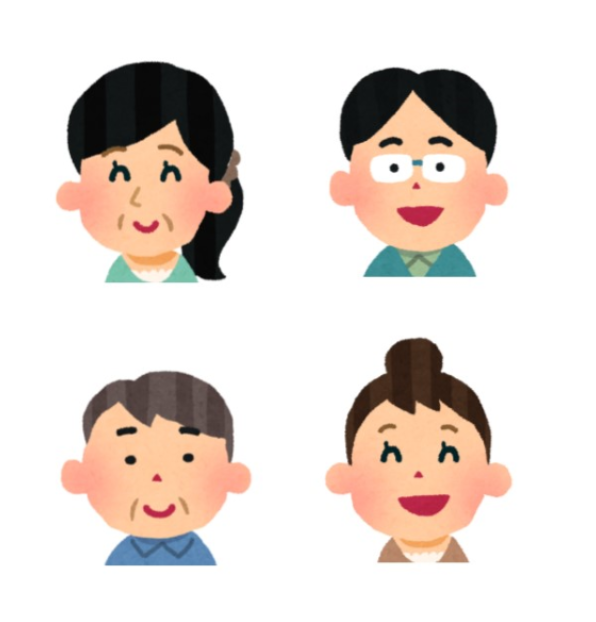 Please contact us by phone or email if you would like further information about Japanese language classes or volunteer teachers.
Miyazaki International Foundation
Tel: 0985-32-8457 E-mail: miyainfo@mif.or.jp
※Information on the classes is available below:
Organized by Miyazaki International Foundation
April 2023 〜
Online Japanese Language Course *Beginner Level 1
Organizer
Miyazaki Prefectural Government
Miyazaki International Foundation
Location
Online(using Zoom)
Contact
Miyazaki International Foundation
Tel:0985-32-8457 / Email:miyainfo@mif.or.jp
Course
content
Studying with a Japanese teacher using the textbook "Ippo Nihongo Sanpo Beginner1"
The course consists of 2 orientations session and 30 lessons.
Course Materials Fee
Free
※Participants will need to buy their own textbooks.(2,640yen)
Classroom format
Group class (about 7 people)
※Classes will be taught by a Japanese language teacher.
Taeget
People from overseas living in Miyazaki who:
・Are just starting to study Japanese for the first time
・Would like to learn from the basics of Hiragana and Katakana
Dates & Times
Twice a year
①May 10th ~ August 30th Wednesday&Friday
13:30pm ~ 15:30pm
②Schedule to start in October.
Homepage
https://www.mif.or.jp/english/news-and-topics/3508/
Online Japanese Language Course *Beginner Level 2
Organizer
Miyazaki Prefectural Government
Miyazaki International Foundation
Location
Online(using Zoom)
Contact
Miyazaki International Foundation
Tel:0985-32-8457 / Email:miyainfo@mif.or.jp
Course
content
Studying with a Japanese teacher using the textbook "Ippo Nihongo Sanpo Beginner2"
The course consists of 2 orientations session and 30 lessons.
Course Materials Fee
Free
※Participants will need to buy their own textbooks.(2,640yen)
Classroom format
Group class (about 7 people)
※Classes will be taught by a Japanese language teacher.
Taeget
People from overseas living in Miyazaki who:
・Can read Hiragana and Katakana
Dates & Times
Twice a year
①May 9th ~ August 29th Tuesday&Thursday
10:15am ~ 12:15pm
②Schedule to start in October.
Homepage
https://www.mif.or.jp/english/news-and-topics/3508/
Online Japanese Language Course *Beginner Level 3
Organizer
Miyazaki Prefectural Government
Miyazaki International Foundation
Location
Online(using Zoom)
Contact
Miyazaki International Foundation
Tel:0985-32-8457 / Email:miyainfo@mif.or.jp
Course
content
Studying with a Japanese teacher using the textbook "Ippo Nihongo Sanpo Beginner3"
The course consists of 2 orientations session and 30 lessons.
Course Materials Fee
Free
※Participants will need to buy their own textbooks.(2,640yen)
Classroom format
Group class (about 7 people)
※Classes will be taught by a Japanese language teacher.
Taeget
People from overseas living in Miyazaki who:
・Can read and write Hiragana and Katakana
・Can make basic conversation
Dates & Times
Twice a year
①May 10th ~ August 30th Wednesday&Friday
16:00pm ~ 18:00pm
②Schedule to start in October.
Homepage
https://www.mif.or.jp/english/news-and-topics/3508/
Online Japanese Language Course *Beginner to Intermediate Level Conversation
Organizer
Miyazaki Prefectural Government
Miyazaki International Foundation
Location
Online(using Zoom)
Contact
Miyazaki International Foundation
Tel:0985-32-8457 / Email:miyainfo@mif.or.jp
Course
content
Studying with a Japanese teacher using the textbook " Marugoto Nihon no Kotoba to Bunnka – Pre-Intermediate A2/B1 "
The course consists of 2 orientations session and 18 lessons.
Course Materials Fee
Free
※Participants will need to buy their own textbooks.(2,420yen)
Classroom format
Group class (about 7 people)
※Classes will be taught by a Japanese language teacher.
Taeget
People from overseas living in Miyazaki who:
・Can read and write Hiragana and Katakana
・Can make basic conversation
Dates & Times
Twice a year
①May 9th ~ September 26th Tuesday
19:00pm ~ 21:00pm
②Schedule to start in October.
Homepage
https://www.mif.or.jp/english/news-and-topics/3508/
Japanese Language Course *Beginner Level 1
Miyazaki City(Carino Miyazaki)
Organizer
Miyazaki Prefectural Government
Miyazaki International Foundation
Location
B1F Carino Miyazaki,Tachibanadori Higashi 4-8-1, Miyazaki City
Contact
Miyazaki International Foundation
Tel:0985-32-8457 / Email:miyainfo@mif.or.jp
Course
content
Studying with a Japanese teacher using the textbook "Ippo Nihongo Sanpo Beginner1"
The course consists of 2 orientations session and 30 lessons.
Course Materials Fee
Free
※Participants will need to buy their own textbooks.(2,640yen)
Classroom format
Group class (about 10people)
※Classes will be taught by a Japanese language teacher.
Taeget
People from overseas living in Miyazaki who:
・Are just starting to study Japanese for the first time
・Would like to learn from the basics of Hiragana and Katakana
Dates & Times
Twice a year
①May 9th ~ August 26th Tuesday&Thursday 10:15am-12:15pm
②Schedule to start in October.
Homepage
https://www.mif.or.jp/english/news-and-topics/3513/
Japanese Language Course *Beginner Level 2
Miyazaki City(Carino Miyazaki)
Organizer
Miyazaki Prefectural Government
Miyazaki International Foundation
Location
B1F Carino Miyazaki,Tachibanadori Higashi 4-8-1, Miyazaki City
Contact
Miyazaki International Foundation
Tel:0985-32-8457 / Email:miyainfo@mif.or.jp
Course
content
Studying with a Japanese teacher using the textbook "Ippo Nihongo Sanpo Beginner2"
The course consists of 2 orientations session and 30 lessons.
Course Materials Fee
Free
※Participants will need to buy their own textbooks.(2,640yen)
Classroom format
Group class (about 10people)
※Classes will be taught by a Japanese language teacher.
Taeget
People from overseas living in Miyazaki who:
・ Those who understand the contents of Beginner Level 1
・ Those who have studied Hiragana and Katakana and can read and write them
Dates & Times
Twice a year
①May 9th ~ August 26th Tuesday&Thursday 13:30pm-15:30pm
②Schedule to start in October.
Homepage
https://www.mif.or.jp/english/news-and-topics/3513/
Japanese Language Course *Beginner Level 3
Miyazaki City(Carino Miyazaki)
Organizer
Miyazaki Prefectural Government
Miyazaki International Foundation
Location
B1F Carino Miyazaki,Tachibanadori Higashi 4-8-1, Miyazaki City
Contact
Miyazaki International Foundation
Tel:0985-32-8457 / Email:miyainfo@mif.or.jp
Course
content
Studying with a Japanese teacher using the textbook "Ippo Nihongo Sanpo Beginner2"
The course consists of 2 orientations session and 30 lessons.
Course Materials Fee
Free
※Participants will need to buy their own textbooks.(2,640yen)
Classroom format
Group class (about 10people)
※Classes will be taught by a Japanese language teacher.
Taeget
People from overseas living in Miyazaki who:
・ Those who understand the contents of Beginner Level 2
・ Those who have studied Hiragana and Katakana and can read them, and make simple conversation in Japanese.
Dates & Times
Twice a year
①May 9th ~ August 26th Tuesday&Thursday 16:00pm ~ 18:00pm
②Schedule to start in October.
Homepage
https://www.mif.or.jp/english/news-and-topics/3513/
Organizer
Miyazaki Prefectural Government
Miyazaki International Foundation
Location
B1F Carino Miyazaki,Tachibanadori Higashi 4-8-1, Miyazaki City
Contact
Miyazaki International Foundation
Tel:0985-32-8457 / Email:miyainfo@mif.or.jp
Course
content
Participants can learn grammar, conversation, kanji, or any other area they would like.
Fees
Free
Classroom format
※Participants study with Japanese language teaching volunteers. Generally, lessons are one-on-one.
Target
Those who is living in Miyazaki Prefecture
Dates & Times
Every Wednesday and Friday 10:30am~11:30am
*No registration needed, but please contact us in advance.
Homepage
www.mif.or.jp
Local Japanese language classes
Organizer
Miyazaki Prefectural Government
Miyazaki International Foundation
Location
・North Miyazaki:Nobeoka City,Hyuga City(It is planned)
・Central Miyazaki: Shintomi Town
・Western Miyazaki: Mimata Town
・Southern Miyazaki: Nichinan City
Contact
Miyazaki International Foundation
Tel:0985-32-8457 / Email:miyainfo@mif.or.jp
Course
content
Through cultural exchange between Japanese and foreign residents of Miyazaki, participants will learn Japanese phrases for use in daily life, when shopping, in the event of a disaster, and much more.
Fees
Free
Classroom format
A Japanese language teacher and teaching assistants will teach participants using a groupwork-oriented approach.
Target
People from overseas living in Miyazaki
Dates & Times
Each region will have approximately 1 class per month
Classes will be on Saturdays or Sundays
Approx. 2 hours
*Please contact us for more detailed schedule.
Homepage
https://hinatanihongo.mif.or.jp/english/study/#anker03