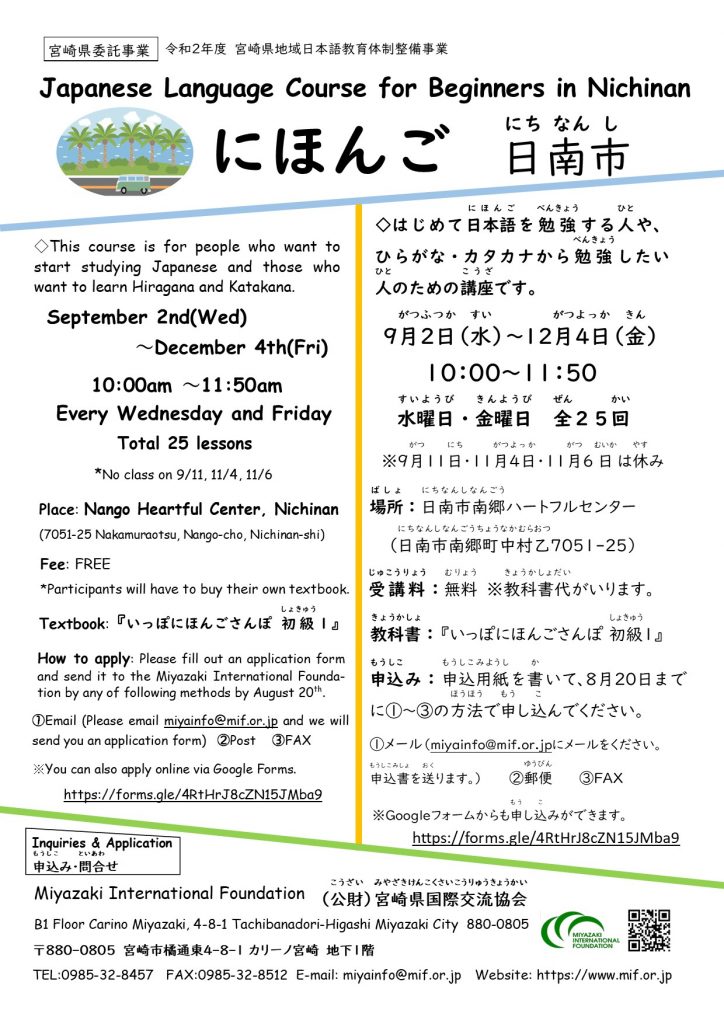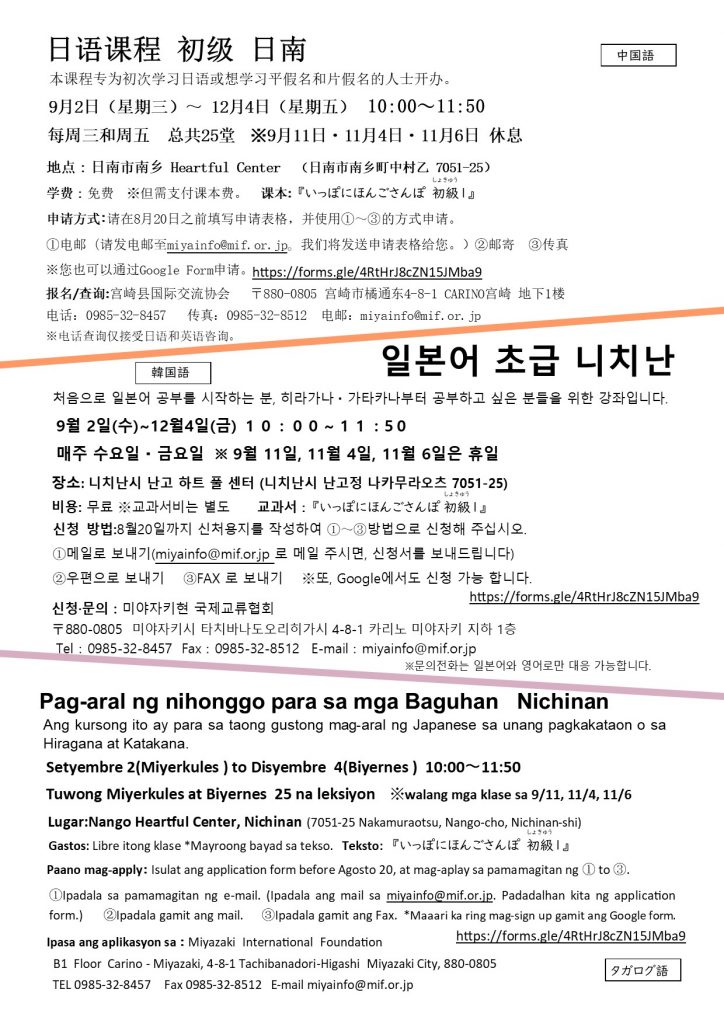 ◇This course is for people who want to start studying Japanese and those who want to learn Hiragana and Katakana.
September 2nd(Wed)~December 4th(Fri) 
10:00am ~11:50am Every Wednesday and Friday Total 25 lessons
No class on 9/11, 11/4, 11/6
◇Place : Nango HeartfulCenter,Nichinan
(7051-25 Nakamuraotsu, Nango-cho, Nichinan-shi)
◇Fee: FREE  *Participants will have to buy their own textbook.
◇Textbook:『いっぽにほんごさんぽ 初級1』
◇How to apply: Please fill out an application form and send it to the Miyazaki International Foundation by any of following methods by August 20th: 
①Email (Please email miyainfo@mif.or.jp and we will send you an application form)
②Post  ③FAX
※You can download an application form from here.
※You can also apply online via Google Forms. https://forms.gle/4RtHrJ8cZN15JMba9
◇B1 Floor Carino Miyazaki, 4-8-1 Tachibanadori-Higashi Miyazaki City  880-0805
TEL: 0985-32-8457 FAX:0985-32-8457 E-mail: miyainfo@mif.or.jp