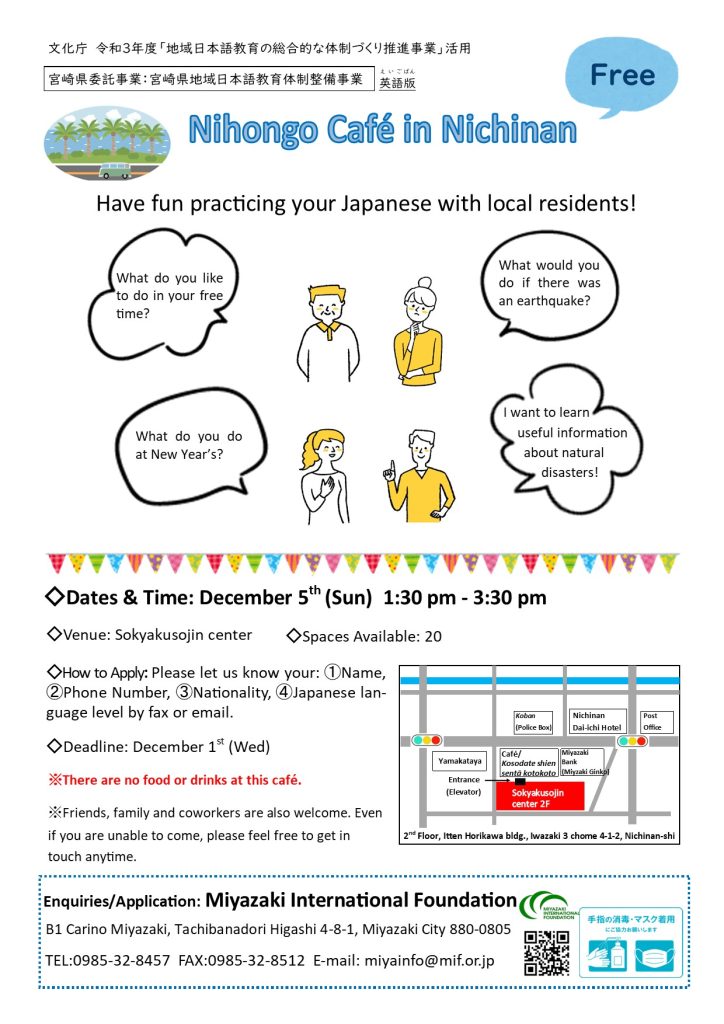 Have fun practicing your Japanese with local residents!
Anyone can take part. The class is free of charge.
Make your life here easier by learning the kind of Japanese phrases you'd like to know!
※There are no food or drinks at this café.
※Friends, family and coworkers are also welcome. If you are suddenly unable to come, even on the day of the event, just let us know!
Dates & Time: December 5th (Sun) 1:30 pm – 3:30 pm
Venue: Sokyakusojin center
Spaces available:20
How to Apply: Please send us your name, phone number, nationality and Japanese language level by fax or email. Deadline: December 1st (Wed)
Application:Miyazaki International Foundation
B1 Carino Miyazaki, Tachibanadori Higashi 4-8-1, Miyazaki City 880-0805
TEL:0985-32-8457 FAX:0985-32-8512 E-mail: miyainfo@mif.or.jp