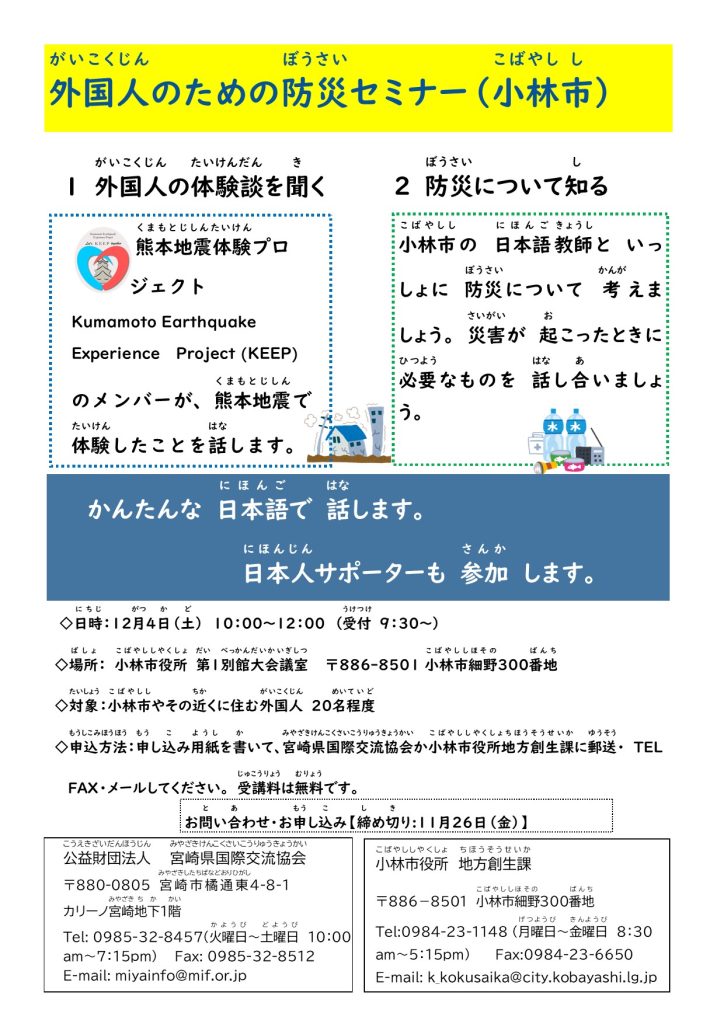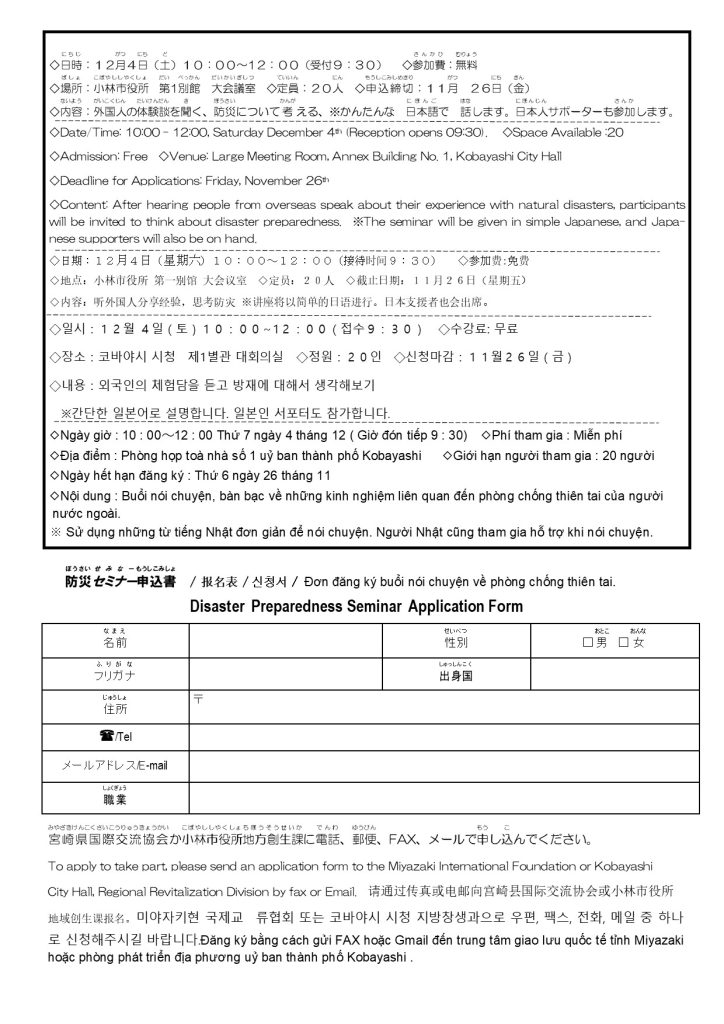 ◇Date/Time: 10:00 – 12:00, Saturday December 4th (Reception opens 09:30).
◇Admission: Free ◇Space Available:20
◇Venue: Large Meeting Room, Annex Building No. 1, Kobayashi City Hall
◇Deadline for Applications: Friday, November 26th
◇Content: After hearing people from overseas speak about their experience with natural disasters, participants will be invited to think about disaster preparedness.
※The seminar will be given in simple Japanese, and Japanese supporters will also be on hand.
To apply to take part, please send an application form to the Miyazaki International Foundation or Kobayashi City Hall by fax or Email.
〇 (公財)宮崎県国際交流協会 〒880-0805 宮崎市橘通東4-8-1 カリーノ宮崎地下1階
    Tel:0985-32-8457 (火曜日~土曜日 10:00am~7:15pm)
Fax:0985-32-8512    Email:miyainfo@mif.or.jp
〇 小林市役所 地方創生課  〒886-8501 小林市細野300番地
    Tel:0984-23-1148 (月曜日~金曜日 8:30am~5:15pm)
     Fax:0984-23-6650    Email: k_kokusaika@city.kobayashi.jg.jp